Archive for October 28th, 2010
Here you go all those who missed the first two chefs dinners, only 24 tickets for sale for each event.  They go fast.
Nov.03.2010 – Sloping Hills and Granville Island  Seasonal Beers (with Vern Lambourne – Brewmaster).
Link to the events (Nov.03.2010 and Nov.10.2010)
Nov.10.2010 – Venison, Squab, Bison and Bunnies – Week 4
To purchase Tickets – Week 4:
http://www.eventbee.com/event?eid=760078222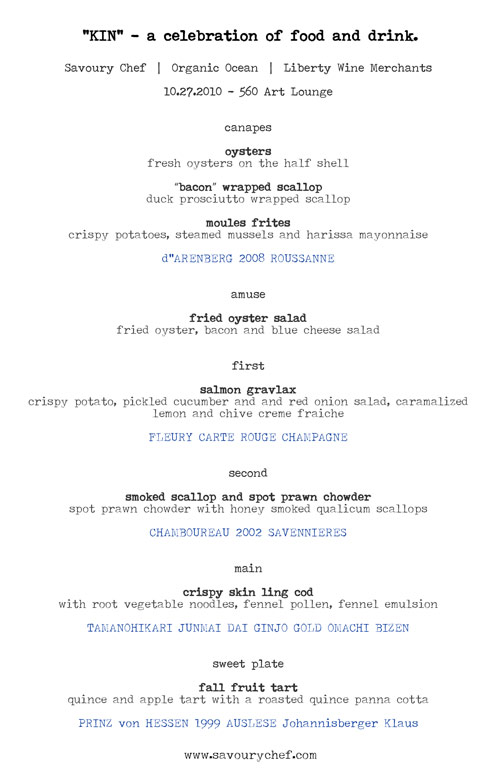 Amazing seafood dinner last night with  Catering Company – Savoury Chef, Liberty Wines and supplier Organic Ocean.   You had to be there. The flavors and pairings were amazing. Next week pork and the following week, venison and more!
Image via Wikipedia