March 10th 2008
March 10. BA- Tigre and the River Platte.
When you first see this river you know its wide, since you can not see the other side on a clear day. Somewhere over there across this sea of reddy muddy water is Uruguay. We satisfied my need for Choripan (their pork hot dog) on the side of the river, where boats were sailing (as long as they drew less than 3 ft- else they were dredging) The pier had lots of fishermen, eager for a catch. I could never eat anyting out of this river. Then off to Tigre, the river delta, on a tourist train (ie, air conditioned) that visits very attractive suburbs, but not quickly as the engineers were working to rule. A legacy of the Peronś is a very strong union system and their incredible work ethic…bite me.
At, Tigre we took a catamaran and followed a lazy 90 minute tour. This delta is immense, cut by innumerable channels into thousands of islands. Its settled either by rowing clubs ( Ie RVYC style) or personal villas, mansions, and golf courses. Picture antebellum style, big lawns, huge trees and lushness. There are huge channels and then some only a canoe = two man rowing skull, can get through. There are thousands and thousands of islands and places. You could put all of the Fraser Delta into one tiny corner of this area. This has become prime real estate since the economic crisis, because travel is just so expensive now.
And the channels are full of catamarans, canoes, row boats, big and bigger power cruisers, all wood fast bus-ferries- looking like they were built in the thirties. Its said criminals just disappear into the delta and the police quit looking for them.
Our return to BA saw us at Porte Moderne. A testimony that not everyone suffers in an economic crisis. Local investors took over abandoned custom houses in 1998, and created a new urban area, and a fortune. Terry Hui would have done well here! We settled into some serious rib eye steak for about 10 dollars. Just the best beef, yet again. Home before sunrise.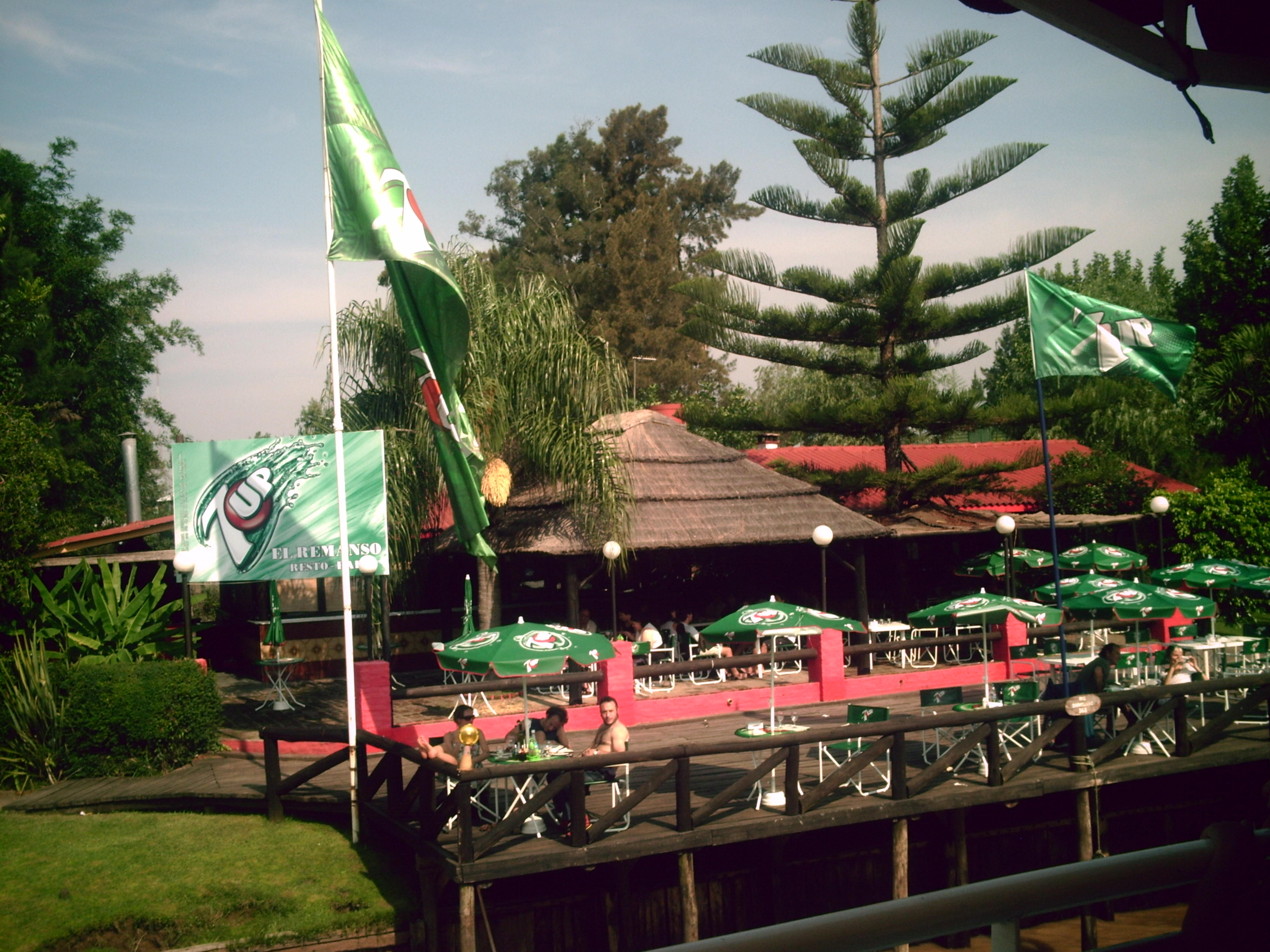 Leave a Reply